Getting your Home ready to List...
Here are some ideas on getting your home ready to list. Simple fixes that can make a big impact; Selling sooner which means you will be Selling for more!


Before /After Painting Cabinetry
The Gray Cabinets in this Gourmet Kitchen create the Perfect Classic inviting space.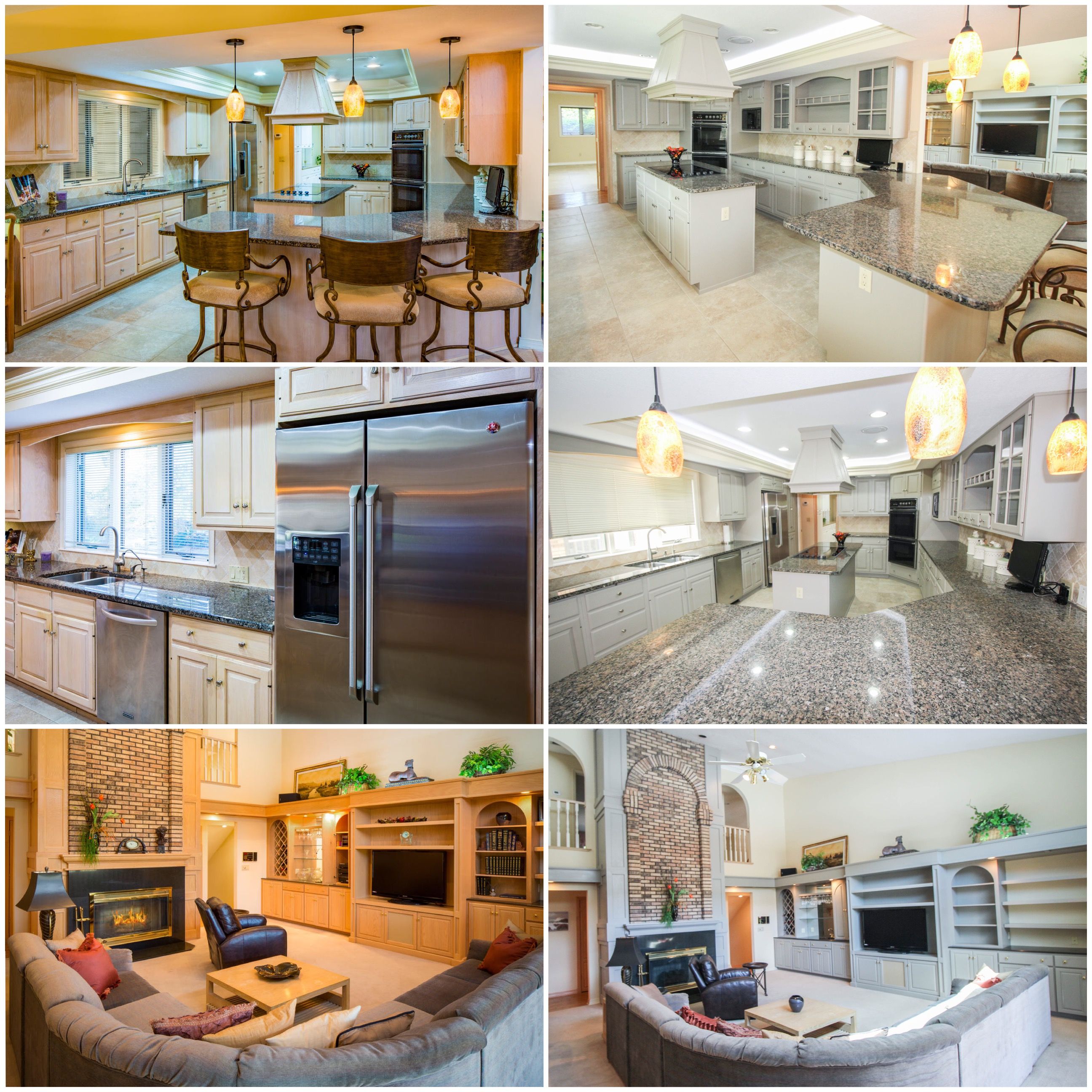 ---
Interior Designer Jay Rosenberg offers tips on ways to get top dollar when selling your home
---


Avoid the 8 Staging Mistakes
You may love your home, but that doesn't mean that everyone coming through the door will feel the same way. What may be "charming" to the seller may seem off-putting to a prospective buyer. Many sellers attempt to stage their home themselves. In doing so, they make mistakes that can sidetrack the sale. Here are some of the biggest staging mistakes…
· Don't get too personal: Staging is all about de-personalizing the space, and creating a model home look that will appeal to most everyone. Don't create a look that appeals to just you.
· Avoid dark colors: Choose neutral or warm colors. A few coats of fresh paint will make a huge difference.
· Take advantage of natural light: Blocking off light with heavy curtains or furniture can hurt your sale—especially if the home has attractive views.
· Don't think more is better: Scale down your furniture. The size of furniture needs to be in balance with the scale of the room. Furniture should define the purpose of the room.
· Don't leave pets at home: Remove all traces of animals from the house. Make sure Fido is away during showings. A pet could kill a sale before a potential buyer even steps into the house.
· Don't neglect the outside: Outside is as important as the inside. Add flowers, mow the lawn, tidy up and add kid-friendly accessories.
· Don't just deal with "main" rooms: Don't forget the garage, basement and closets.
· Don't forget fixtures: It's important that all lights are burning and all fixtures are working.
Staging a home means showcasing features, not concealing flaws. Make sure your house is in good condition and use staging to cast the home in its best light.