How our Client SOLD their home for OVER Asking Price with Multiple Offers in just 4 days!
Our #1 Goal in working with any Home Seller is to Sell Your Home Quickly, Smoothly, and for the Highest Price Possible.
This is exactly what we were able to accomplish with our Sellers who own this BEAUTIFUL Key West Style home in Palm Harbor.
We listed their home on a Saturday, and were able to get Multiple Offers and a Contract on their home in less than 4 Days!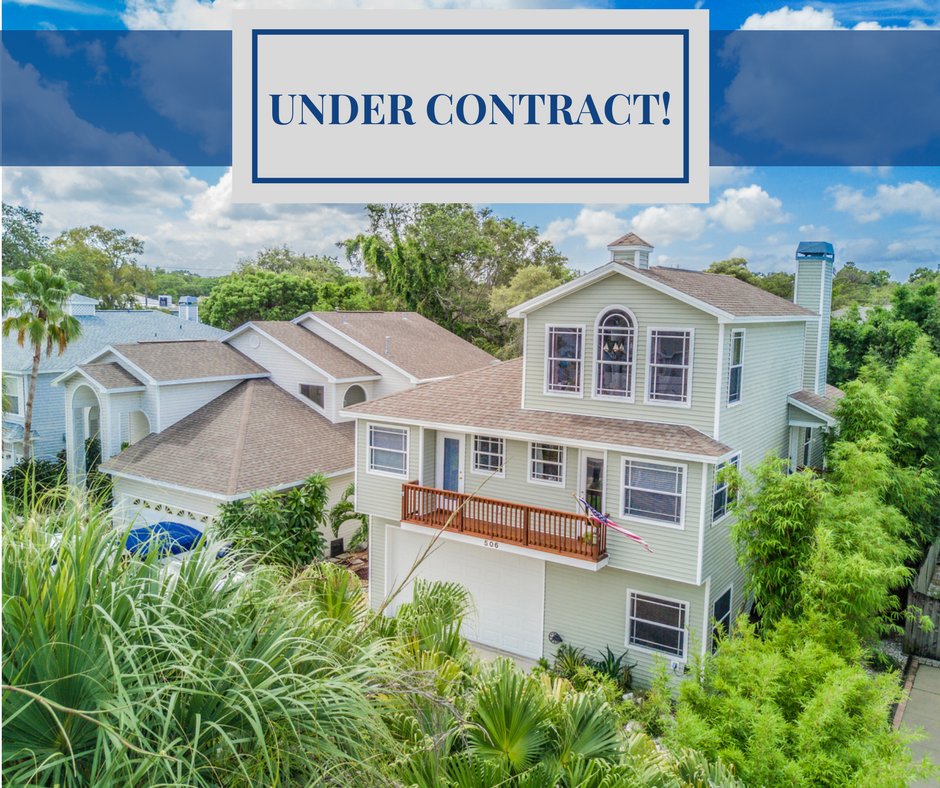 Offered at $429,900 - UNDER CONTRACT in just 4 days!
Here are a few ways we helped their listing stand out from the competition...
1) Our Custom Marketing Videos Get Your Home in Front of More Buyers and Help Create a "Buzz" Around Your Property
Results in Just 2 Days!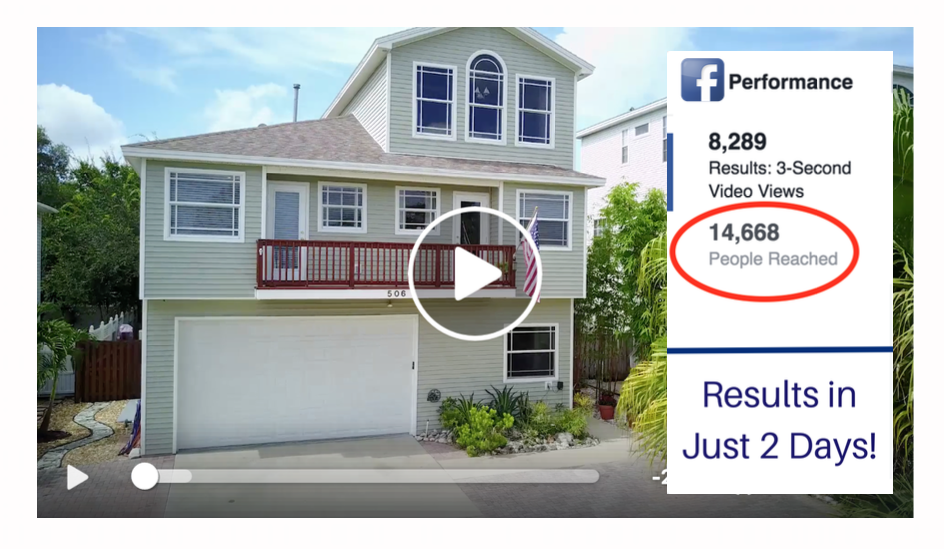 Buyers LOVE these Listing Videos and they help them get a "true" feeling of what your property is really like. The internet has changed the way buyers search for properties, and the true "first showing" is not in person, but instead, the buyer's first experience with the home is online. Our marketing videos help get our listings in front of more buyers, and help to increase the overall interest for our properties.
See More Custom Marketing Videos We Have Done for Our Clients Below:
2) Our Professional Photography helps your home stand out from the competition and Increases demand to see your property!
First impressions are everything and that includes the photography. Professional photographer's abilities and styles vary as much as properties. We match the righty photography style & the right photographer with the attributes of your home that will make it stand apart from the competition.
3) Our Targeted Digital Marketing Campaigns help to Create a "Buzz" around your Property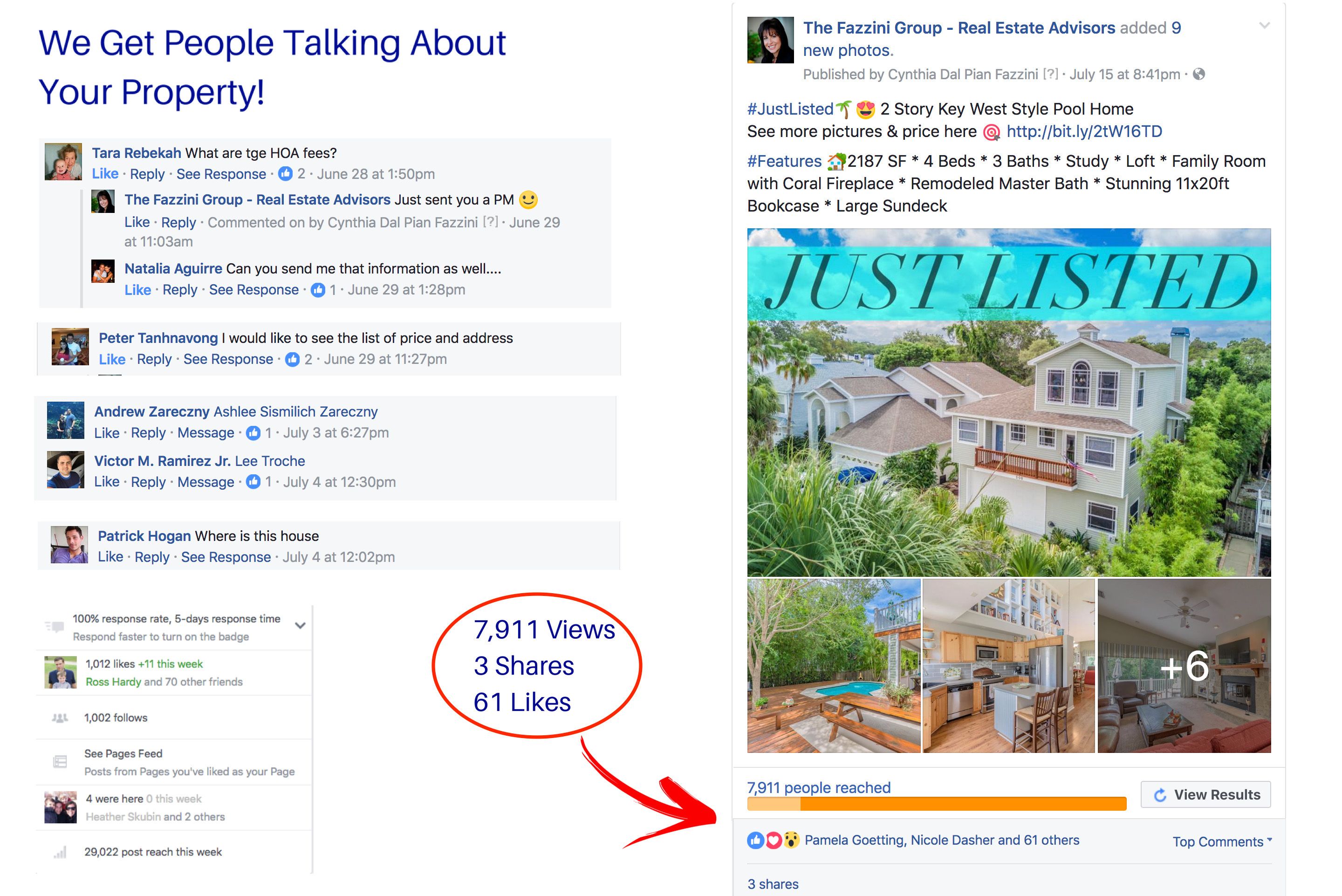 We LOVE Digital Marketing. We know that 95% of All buyers start their Home Search Online, and we have invested much of our time and resources making sure our listings stand out online.
The custom marketing campaigns we implement for each listing, allow us to reach thousands of buyers every month, often times leading to showings and potential contracts.
A few examples of some of the campaigns we run:
We re-target visitors who have shown interest after they leave, and bring in hundreds of buyer leads each week on our listings. Our team then can reach out to these buyers to schedule showings at your property, get your property in front of other Real Estate Agents, and send targeted emails to our database of over 12,000 buyers.
We target the "right" type of buyers on platforms like Facebook by using behavior based interests on the internet that align with buying a home in our area.
One place we have been super successful with this is on Facebook.
Our extensive experience in creating compelling Facebook ads for your home causes many of those targeted buyers to look, like, comment and share your property. This behavior compounds and multiplies exponentially how many buyers see your home!
We understand people don't go to Facebook to buy a home. But we know the people who are buying homes are on Facebook.
4) We create a Custom Property Landing Page for your listing:
Location Location Location! Great Opportunity to own this 2187 sq ft Key West Style 2 Stor...
Each of our listings gets its own custom Property Website where we can send targeted traffic from different online marketing channels. By creating these Property Websites, we are able to control the online experience of buyers, obtain contact information, and run Re-Targeting ads to people who showed interest to encourage them to book an in person showing.


5) Our Listings perform better than those of 99% of Other Agents on Zillow, Trulia, Realtor.com and more: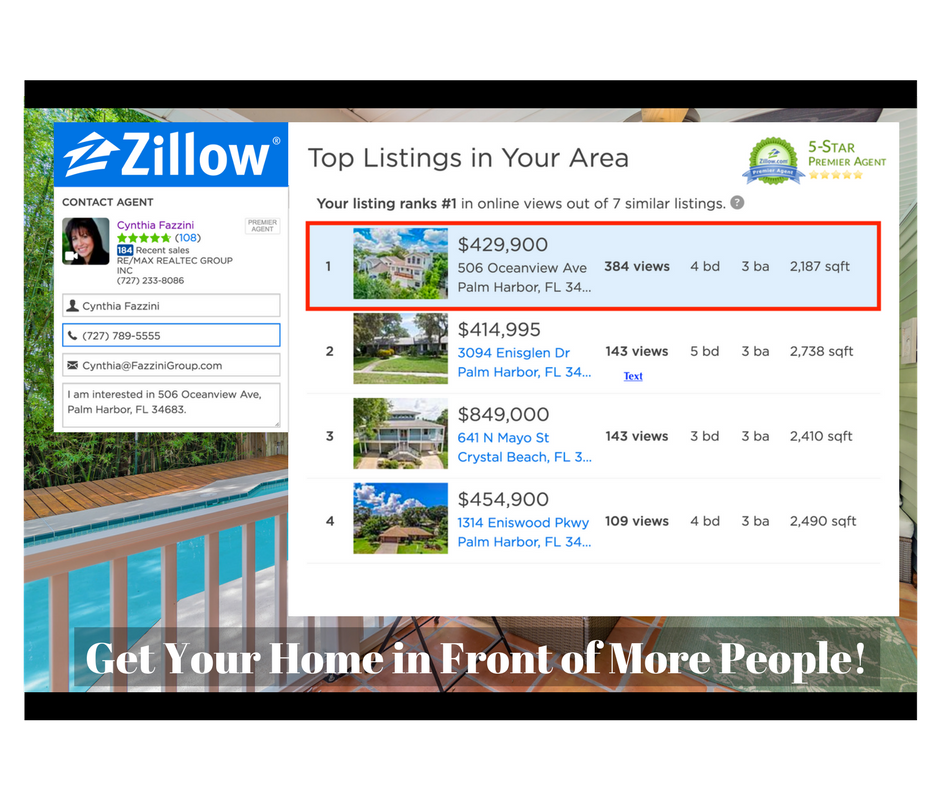 All of the marketing we do, from the Professional Photography to Custom Marketing Videos, helps us to get your listing to rank higher on all of the most popular Real Estate Websites. We also Invest thousands of dollars every month to Feature our listings on these sites, allowing your listing to get in front of more people in a shorter amount of time!


Our World-Class Marketing has helped us to be Ranked as the #34 Top Real Estate Team in the State of Florida!
But it is not just our marketing. We have a GREAT team and we work with AMAZING Sellers who put a TON of time in prepping their home for sale.
All of those things put together allow us to provide a 5 Star Experience and get the results our clients expect from us every time we take on a new listing.
We go above an beyond to make the home selling process as FUN and STRESS-FREE as possible for all of our sellers.
This is a big part of the reason we have been blessed with the opportunity to work with over 1,400 clients over the past 24 years!
If you are thinking about selling your home soon, and would love to achieve similar results to our Seller mentioned above, give us a call at (727) 415-6021 or Click Here!
We look forward to helping you get to the closing table!