☀️ Best Time to Sell in 2023, Clearwater Marine Aquarium Rehab, Tampa Convention Center $38M Makeover
☀️ The Best Time to Sell Your Home: Spring and Summer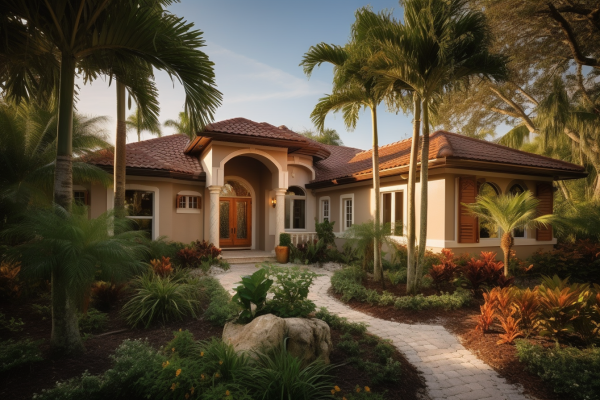 A recent study shows that seller profits are down from 56.1% to 44.2% in Q1, making it crucial for homeowners to choose the optimal time to sell their properties.
Why it matters: Timing the sale of your home can significantly impact the profit you make and the ease of the transaction.
The big picture: ATTOM, a leading curator of real estate data, analyzed over 51 million single-family home and condo sales from 2011 to 2022. The study found that spring and summer months, specifically May, June, and April, are the best time to sell, with seller premiums reaching up to 12.8% in May.
What's driving this trend?: Warmer weather and longer days make homebuyers more active, leading to increased demand, higher selling prices, and quicker sales. Families with children also prefer to move during the summer to avoid disrupting the school year.
The pros and cons of selling in spring and summer:
Pros:
Higher demand

Stunning curb appeal

Family-friendly timing
Cons:
More competition

Busy schedules

A race against time
The bottom line: If you're planning to sell your home, there truly is no perfect time because there is always something going on, and it's impossible to forecast the future. Plus, there are pros and cons to selling in each season.
However, always consult with a local real estate professional for advice tailored to your specific situation, property condition, and local market trends.
🐠 Clearwater Marine Aquarium Starts Manatee Rehab Center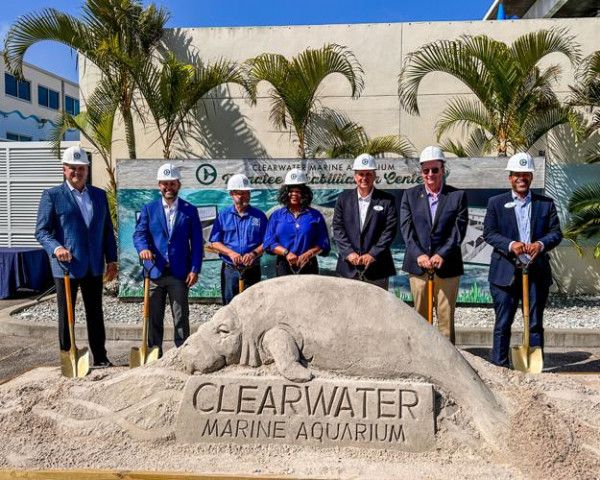 Driving the news: The Clearwater Marine Aquarium (CMA) is breaking ground on a new manatee rehabilitation center, in response to a record-breaking number of manatee deaths along Florida's coast since 2021.
The facility aims to provide restorative care, treatment, and rehabilitation for up to 7 manatees at a time before releasing them back into the wild.
Why it matters: With over 2,100 manatee deaths since 2021, this rehabilitation center represents a significant effort to address the ongoing challenges facing manatee populations in Florida. As a state-of-the-art facility, it will not only offer rescue and rehab services but also provide critical care and educational opportunities.
The big picture: The new rehab center is the result of a unique partnership between multiple organizations, including the Manatee Rescue and Rehabilitation Partnership, a consortium of over two dozen private and government agencies. According to Dr. James "Buddy" Powell, a 40-year veteran of manatee conservation, there is no other partnership like this for any species anywhere else in the world.
Details: The center's funding comes from the state, the Florida Fish and Wildlife Conservation Commission, the Duke Energy Foundation, the John H. Prescott Marine Mammal Rescue Assistance Grant Program, and several private donors. The facility aims to be operational by the end of the year.
What they're saying: CMA CEO Joe Handy called the project "history in the making" and emphasized its importance for both the local area and the state of Florida. Clearwater Mayor Brian Aungst praised the aquarium's transformation over the years and highlighted the upcoming center's educational value for residents, visitors, and children.
Reality check: While the new facility is a significant step in addressing the increasing problem of manatee deaths, illnesses, and injuries, Powell acknowledges that it won't solve the issue entirely. However, he views the center as "a step in the right direction" and plans to expand it over time.
Join over 29,000 Tampa Bay & Pinellas County homeowners & get this sent directly to your inbox
I agree to be contacted by RE/MAX Realtec via call, email, and text. To opt-out, you can reply 'STOP' at any time or click the unsubscribe link in the emails. Message and data rates may apply.
We respect your inbox. We only send interesting and relevant emails.
Style & Sophistication Abound in this Executive Style Home nestled on one of the Most Sought After Lots in Cobb's Landing!
This 5 Bed, 4 Bath, 2 Car Garage, 4,102 SQFT Home was a former Model Home, & is sure to impress with Breathtaking Views of the Cobb's Landing Pond & Park-Like setting in your own backyard!
This Schaeffer Built Home has Enormous Room sizes, & was known for its "WOW" factor, with soaring ceilings in the Family Rm & Massive Floor to Ceiling walls of windows that bring in Natural Light & Incredible Views. Watch the tour now!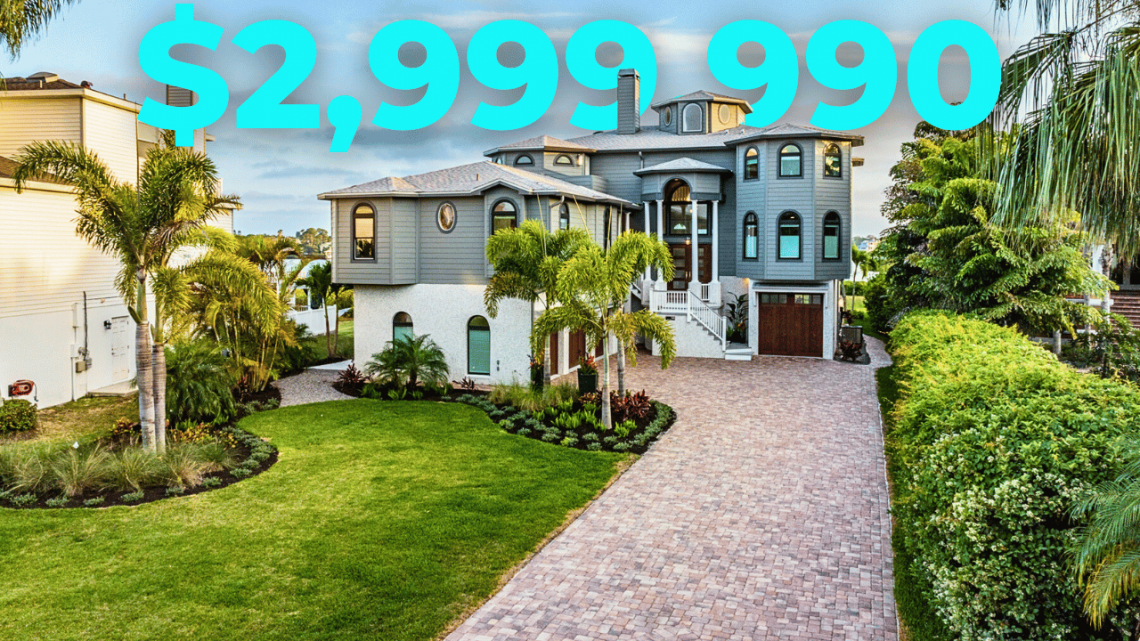 A Waterfront Masterpiece! Don't Miss Your Opportunity to own this Custom Built Waterfront Estate, nestled on an Oversized .55 Acre Lot, w/ 100+ Feet of Water Frontage, and Breathtaking Views of Sutherland Bayou!
This home has been EXTENSIVELY RENOVATED, with an ENTIRE OVERHAUL of the Interior and Exterior completed over the past few years.
This STUNNING Property features 5 Beds, 4.5 Baths, a Guest House, Office, a 2,200 Sqft Garage, a Resort Style Pool Area, Putting Green, a Private Dock, and that's only a start. Watch the tour now!
🧱 Tampa Convention Center's $38M Makeover Set for Summer Completion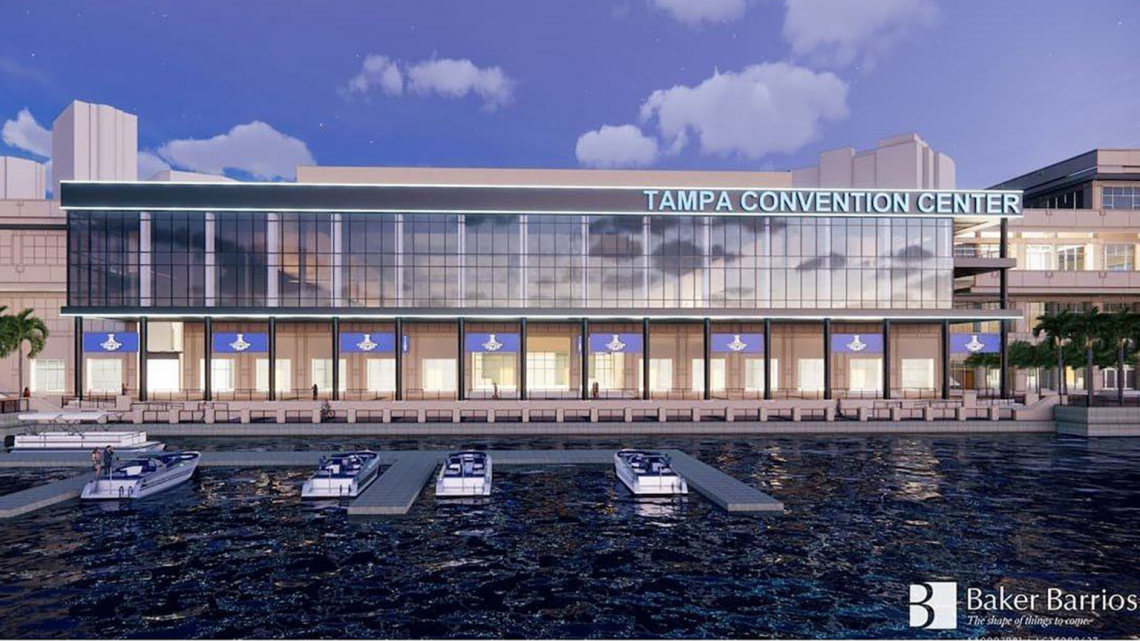 The Tampa Convention Center is undergoing its largest renovation project in history, with a $38 million Capital Improvement Plan aimed at enhancing customer experience, efficiency, and cost savings. This summer, the center is set to unveil new meeting spaces, waterfront rooms, and updates to the Tampa Riverwalk.
Why it matters: The renovation is expected to attract more visitors and events to the Tampa area, boosting local businesses and the economy.
Details:
New meeting spaces: Upgrades to existing meeting rooms include new carpets, paint, air wall fabric, and lighting. Noise elimination measures are in place to minimize disruption during non-event hours.

Waterfront rooms: The two-level, 16,000-square-foot addition features 18 new meeting rooms overlooking the Hillsborough River, complete with air walls for flexibility and an outdoor terrace.

Tampa Riverwalk: Upgrades to the riverwalk include new ADA ramps and eco-friendly LED lighting.
Driving the news: The City of Tampa recently shared a behind-the-scenes construction tour, revealing steady progress toward a late June completion.
What's next: Construction crews are currently working on the metal ceiling above the Tampa Riverwalk, waterproofing, and framing the new meeting rooms. Drywall, ceilings, and sprinkler piping will follow.
Completed aspects of the project include Big Ray's Fish Camp and the Sail Pavilion, offering visitors a 5-star experience on the Riverwalk.