🏌️‍♀️ New Top Golf, $45M City Hall, the U.S. housing shortage, and builders race to catch up
✅ Clearwater moves forward with new $45 million city hall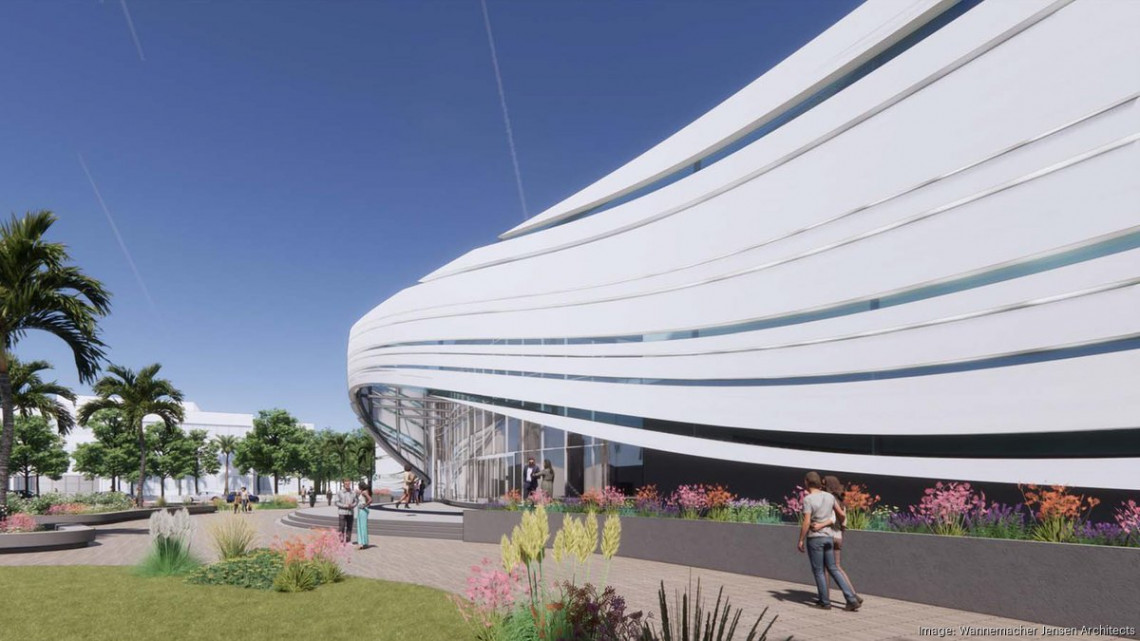 What's happening: Clearwater is gearing up to design a new city hall downtown, just south of the Municipal Services Building.
On June 15, the Clearwater City Council gave a thumbs up to a stand-alone design concept on city-owned property at Myrtle Avenue and Pierce Street. 
They had three options to choose from, and the total project is estimated to ring in at about $44.8 million. This includes $31.5 million for the new city hall and a $13.3 million facelift for the MSB.
Why it's needed: For a while now, city staff has been working from the sixth floor of the One Clearwater Tower downtown.
Back in January 2019, the city vacated the old city hall on Osceola Avenue.
Just last week, the council also okayed an extra $252,544 for the demolition of the old city hall site after finding asbestos in the building.
The details: The city got St. Pete-based Wannemacher Jensen Architects onboard last September with a $3 million contract to start brainstorming for the project.
The approved proposal includes a 41,679-square-foot city hall and a public plaza green space that'll hook up with the Pinellas Trail. Parking won't be a problem either - the existing MSB parking lot will be used for city hall, and additional onsite parking will be added for the new development.
The brains behind the operation:
What's next: Now that the city council has picked their favorite plan, the architects will get started on the final designs for the new city hall.
The council still needs to greenlight the construction, though.
In July, they're expected to vote on naming the building after former City Manager Bill Horne, who served the city for the better part of 23 years.
The bottom line: Clearwater's getting a new city hall, and things are starting to move along.
😱 Construction Crisis: U.S. Needs 4.3 Million More Homes
The US housing market is experiencing an affordability crisis, as the demand for housing units outpaces the supply, according to a report by Zillow.
The country currently has a deficit of 4.3 million homes, referred to as "missing homes," contributing to the increasing gap between households and available homes.
Details: Between 2015 and 2021, the US housing stock grew by around 6.3 million units, whereas the number of families increased by 7.9 million.
This resulted in a shortfall of 4.3 million homes for the growing number of people currently living in homes owned or rented by other families.
The lack of affordable housing options is particularly impacting those households with a family income of $35,000 or less, which make up nearly seven out of 10 of these "missing" households.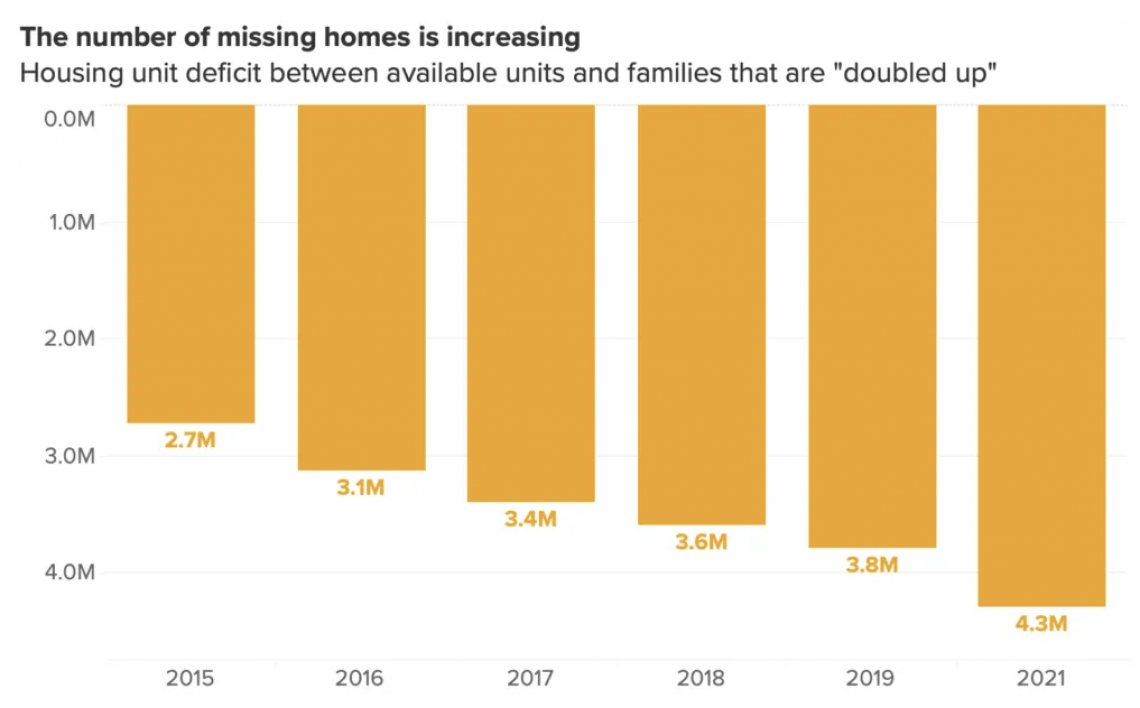 Wider context: The housing affordability crisis is affecting the entire nation and requires both national and local level policy interventions to increase the construction of new, affordable homes.
While providing more affordable rentals can act as a short-term solution, the focus should be on increasing the number of affordable homes for sale to enable these households to build wealth.
Expert opinion: "The U.S. housing market is like a high-stakes version of the game musical chairs. There are simply not enough homes for millions of people. Unless we address the shortage of smaller, more affordable, starter-type homes, we risk leaving families without a seat — and it will only get worse over time," said Orphe Divounguy, Senior Economist at Zillow.
In Provo UT there are 9.0 "doubled up" families per available unit compared to 1.6 in Tampa FL
The coastal housing markets scenario: The discrepancy between households and available homes is even more noticeable in expensive coastal housing markets such as Los Angeles, San Francisco, San Jose, San Diego, and Boston, as well as in places like Boise, ID.
Solutions proposed by housing experts: The housing experts propose several solutions, such as loosening restrictive zoning laws, speeding up building permits, increasing funds for affordable housing, eliminating parking requirements, and providing tax incentives to revitalize underused housing stock.
The findings from Zillow's polls suggest that the majority of adults support adding smaller home types to increase housing options in their own neighborhoods.
The bottom line: It's crucial for home buyers to exercise patience, broaden their search criteria, and leverage professional help. Home sellers can capitalize on the market conditions with strategic pricing and enhancements to their property.
As this housing crunch unfolds, ongoing developments will significantly shape the real estate landscape in the years to come.
🏌️‍♀️ Topgolf St. Pete is now open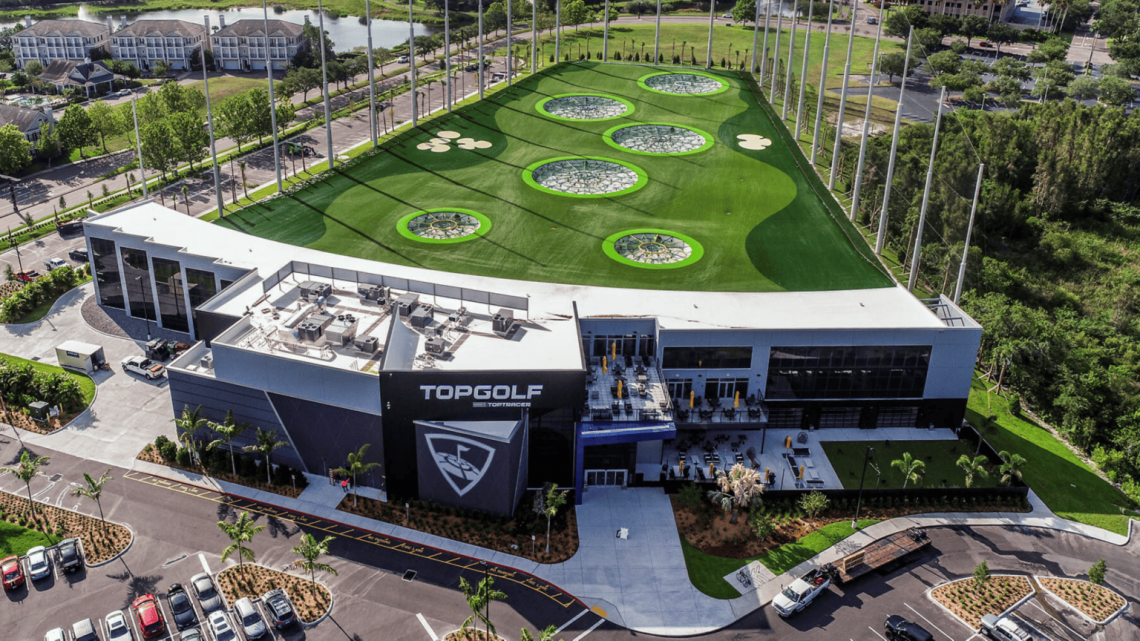 St. Pete's residents, get ready for some fun! Topgolf has finally opened its doors.
It's been a long time coming, and the official Grand Opening is slated for June 30 at 220 Carillon Parkway North.
But if you're eager to try it out, they're welcoming walk-ins even now!
New to Top Golf? It's not your usual golf outing. This place is all about one-of-a-kind entertainment. Picture a massive three-story venue brimming with 102 climate-controlled hitting bays, each offering a host of golf games and challenges.
No matter if you're a golf veteran or a newbie, you're going to have a blast.
More than just golf: It's not just about the golf. At Topgolf, you get to enjoy delectable food and drinks right from your bay.
They pride themselves on their food as much as their games. Expect high-quality ingredients and a fresh twist on your favorite dishes, making it one of the best places to eat in the St. Petersburg, FL area.
Other amenities: The venue is packed with more than 200 HD TVs, a rooftop terrace with fire pits, and free WiFi. What's more, you can tee off any day of the year, thanks to their all-weather hitting bays.
The bottom line: Top golf is elevating the intertainment landscape of St. Pete for golf enthusiastic and newbies alike.
🧱 New construction homes are on the rise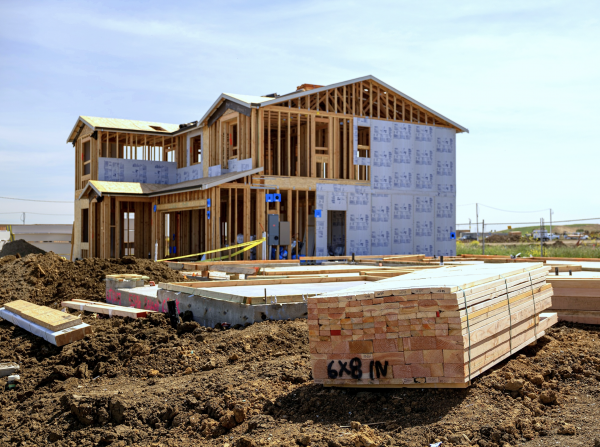 What's happening: After a shaky few months, the homebuilding scene is getting its steam back as folks get used to the new pricing norms in the tight market.
Thanks to a surge in mortgage rates last year, buyer demand has been low, but now that builders are back on the grind and they're feeling good about it.
What's changed? According to Uncle Sam's official stats, privately-owned housing starts in May were at an annual rate of 1.63 million, a neat 21.7% increase from April.
Also, building permits for privately-owned houses were up 5.2% from April, although they're 12.7% less than in May of last year.
What they're saying: Kelly Mangold from RCLCO Real Estate Consulting puts it this way, "There's such a low level of inventory on the market, so many people are locked into very low-interest rates, which makes new homes one of the more available options in a lot of markets."
Home builder action: Major homebuilders like Miami's Lennar Corp. are expecting to roll up their sleeves and build more homes than they thought they would this year.
The company's top dog, Stuart Miller, pointed out the continuing housing supply shortage and said that construction costs and supply-chain issues have cooled down since the peak of the Covid-19 pandemic.
The mood is upbeat: A monthly check-in with the homebuilding industry showed an optimistic result. The NAHB/Wells Fargo Housing Market Index, which gauges current single-family home sales, future sales, and buyer traffic, found improvement on all fronts in June 2023.
George Ratiu, the head number cruncher at Keeping Current Matters, tells us, "Instead of buyers running away, they started to try to walk forward and figure out how to make deals happen." He added that mortgage rates are less volatile now, bobbing between 6% and 7%, which gives buyers more confidence about what they can afford.
More good news: Builders are stoked that buyer demand hasn't vanished despite the big leaps in mortgage rates. The existing inventory of homes for sale is still super tight, and in some places, we're seeing multiple offers on certain existing homes.
According to Nicole Bachaud, a senior economist at Zillow, the low inventory of existing homes for sale has nudged many buyers who can afford to shop for homes to check out new constructions.
As a result, new single-family home sales in April saw a 4.1% increase from March and an 11.8% bump compared to April 2022. This growth has helped boost builder confidence from the lows seen in the past year.
Industry shifts: As builders check out their present and future projects, they're shifting away from the high-end segment to more affordable options. But first-time buyers might still find it tough to spot entry-level-priced new construction.
The bottom line: After some rough patches, homebuilding is getting its groove back. While prices and mortgage rates might still be a hurdle for first-time buyers, the overall vibe in the industry is one of optimism.
However, the possible impact of Canadian wildfires on lumber prices is something to watch out for.
📊 Our Local Market Numbers as of June 20th
According to the most recent market update from Redfin, the number of homes available for sale has decreased by 39% compared to June 2018.
Here are the other findings from the report:
Active listings of homes for sale have decreased by 6% compared to the previous year.

New listings of homes have decreased by 23% compared to the previous year.

Pending sales have decreased by 27% compared to the previous year.

The median asking price has increased by 0.3% compared to the previous year.

Approximately 36% of homes have been sold above their final list price.

Touring activity has increased by 20% since the beginning of the year.
Our analysis: It is evident that there is a significant shortage of available homes at present, with a decrease of 39%.
This situation is unlikely to change in the near future.
However, the demand from buyers remains high. To succeed in this market, you'll often need stronger offers. Or you'll have to explore homes that may be less competitive.
Either way we're staying on top of the market daily and there's even financing options that help you purchase at a lower rate. So if you ever have questions, don't hesitate to ask.
🏠 Find Available Homes Today