⚾️ Should Pinellas build a new stadium or save our beaches?
🧐 Rays stadium or save the beaches? Pinellas has to make a choice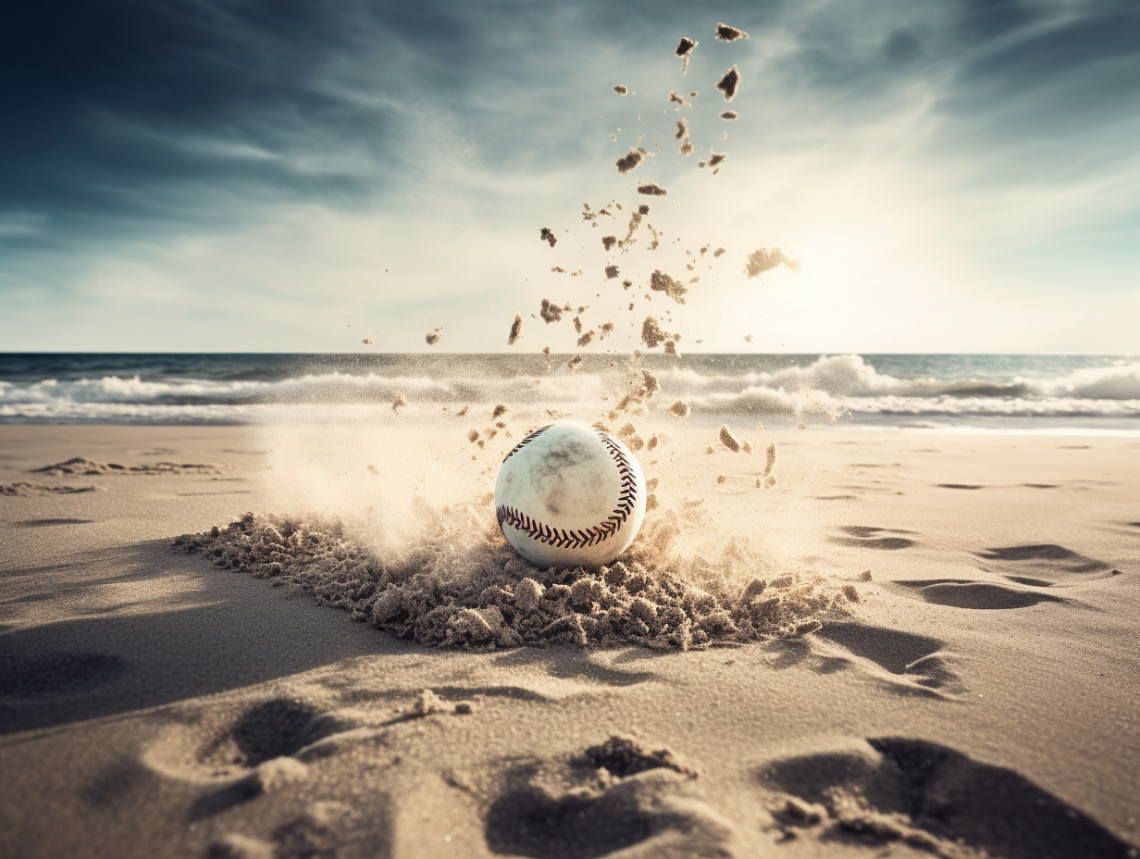 Driving the news: Pinellas County Commissioners are trying to decide how to allocate tax money for the county. They must choose between funding a new stadium for the Tampa Bay Rays or investing in the restoration of eroding local beaches.
The funding dilemma: Commissioners are weighing their options. Their main options are investing ~$600 million in a new ballpark or allocating ~$200 million for beach preservation.
It's unclear whether or not the reported figures are accurate estimates of the project costs.
What they're saying: Janet Long, a commissioner chairperson, said she wanted to see the economic impact of the new ballpark versus erosion mitigation. "What's the economic impact to us as a county?" Long asked.
These questions are important to consider when public funds are allocated to things that could bring in more tourism revenue.
The stadium: The negotiations for the new stadium have been ongoing since January. The Rays, Pinellas County officials, and St. Petersburg officials are looking to redevelop Tropicana Field for the project.
The proposed total cost of the stadium is approximately $1 billion.
Public funding, potentially derived from the county's bed tax (hotel and rental tax revenue), is a crucial component of this deal.
The beaches: Currently, 21.4 out of the 35 miles of beaches in Pinellas County are identified as critically eroded.
Tourism plays a vital role in the Pinellas economy, so some commissioners have concerns about the potential decline in tourism if the beaches deteriorate.
Other competing projects: The bed tax funds face competition from other projects as well. The Philadelphia Phillies, for example, plan to transform their Clearwater spring training facility into a year-round development, which could cost up to $300 million.
Additionally, the Dali Museum in downtown St. Petersburg is proposing a $55 million expansion.
The bottom line: Pinellas County Commissioners are considering the economic impact of how they allocate tourism-related tax revenues.
These decisions will inevitably have implications for the local community and economy.
🚴‍♀️ Tampa M.O.V.E.S. to invest $2B in city mobility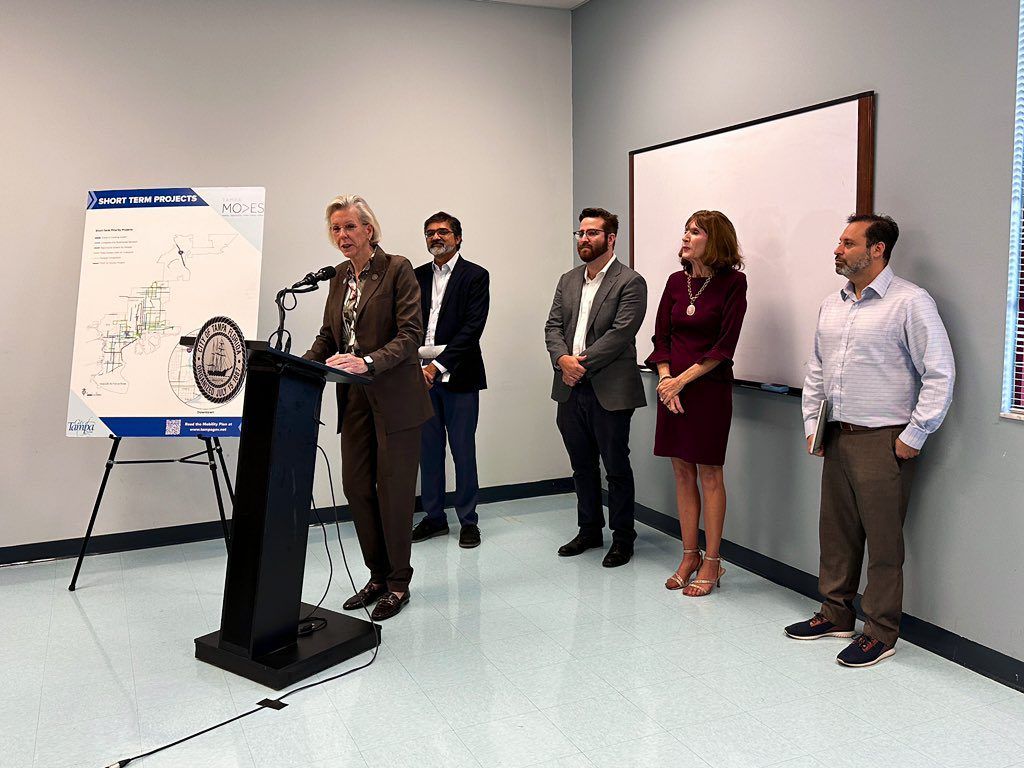 Driving the news: The City of Tampa has introduced its first citywide Mobility Plan, Tampa MOVES. The plan aims to revamp the city's streets and make walking and biking more accessible.
Details: The Tampa MOVES project sets out the city's transportation requirements in the short term and over the next 30 years.
The scope of the project encompasses around $2 billion in pedestrian and bike safety efforts.
Each part of the plan was created by using an equitable, data-driven process informed by extensive community input.
The short term: The city will begin the project with six short-term priorities that translate to approximately 109 miles of safety improvements, focusing on:
Streets with poor or failing pavement condition

Sidewalks on high-speed streets that provide access to transit and essential destinations

Bicycle facilities to extend the low-stress network to different parts of the city

Safer pedestrian crossings on key bicycle routes and high-injury network corridors

Safety improvements on Tampa's High Injury Network corridors and streets with a high posted speed

Congestion relief for streets with longer than average travel times
From the Mayor: Tampa's Mayor, Jane Castor, highlighted that Tampa MOVES will significantly advance areas lacking comfortable and reliable pedestrian and cycling facilities and invest in resurfacing roadways in Tampa's neighborhoods.
The big picture: Tampa MOVES builds on Tampa's Vision Zero initiative to curb and eventually eliminate traffic fatalities.
The city is implementing various policies and projects to foster bike sharing, cycling infrastructure, rapid transit systems, modern transportation solutions, and pedestrian-friendly streets.
Over the past four years, the city has constructed more than 20 miles of new bike lanes and 3 miles of protected bike lanes.
The bottom line: With the introduction of Tampa MOVES, Tampa is taking a decisive step towards creating a safer and more accessible future for its residents and visitors.
Vital Inspections You MUST Do Before Buying a Home in Florida
If you're buying a home in Florida, there are standard home inspections and a few other kinds of inspections you may need to make sure you're making a good investment.
😧 The cost of overpricing your home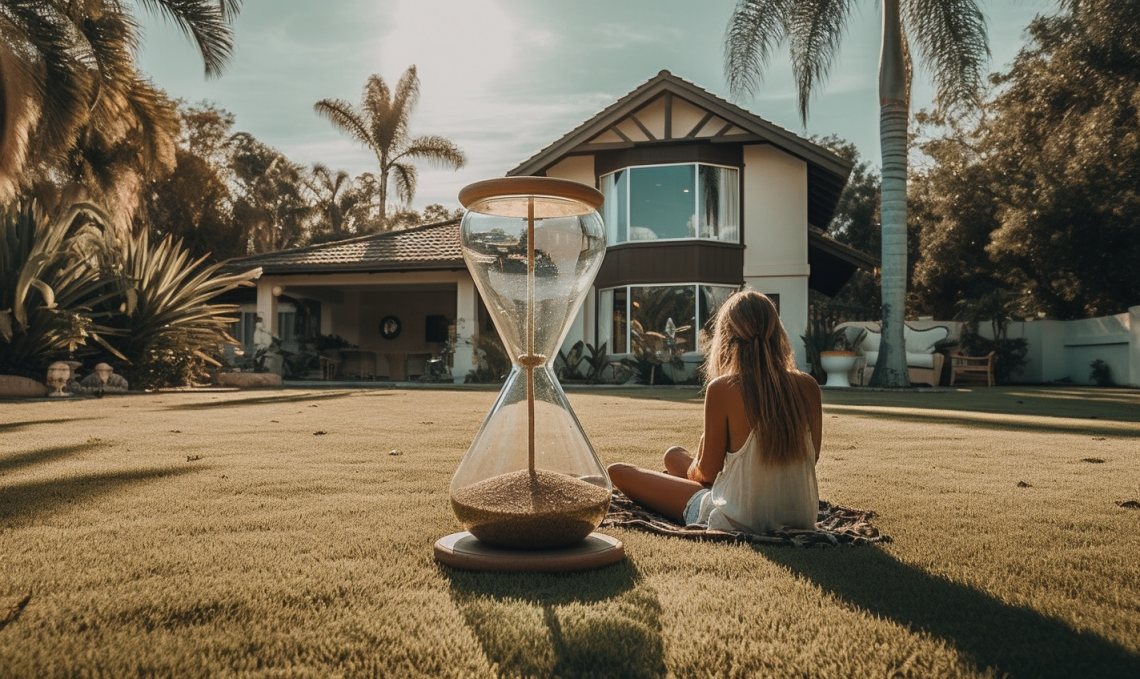 When you get ready to sell your home, it's easy to attach your sentimental value and memories to the listing price of your home.
This can lead to a costly mistake: overpricing your home.
Today's market: We are in a seller's market, but that doesn't mean buyers will be ready to overpay due to the current interest rate hikes.
Even with upgrades and modifications, your home may not fetch the price you're expecting if you list above market value.
Overpricing your home can lead to several complications:
Longer time on the market: Overpriced homes tend to linger on the market. Your home's initial listing period is crucial because that's when online listing sites prioritize views on your listing. Overpricing can deter these potential buyers who are looking online.
Waste of time and resources: Staging your home, making repairs, cleaning, and other projects related to selling can end up being fruitless if no serious buyer is interested.
Appraisal issues: Even if a buyer agrees to an inflated price, an appraisal may not support that value. This could stop the home sale if the buyer's lender caps their loans at the appraisal value (as many do).
Stigma: Sometimes, if a property stays on the market too long, potential buyers may begin to think something is wrong with it.
The risks: If you run into any of these complications, there's a chance that you may end up having to sell your home below market value.
Strategies to consider: If you are looking to get multiple competitive offers on your home, you should talk to an expert about pricing strategies that fit your goals for selling. These are the major strategies to consider:
Aspirational pricing: This is when you price above market value. Aspirational pricing generally only works in a high-demand, appreciating market like we saw in 2020 and 2021.
Market value pricing: This strategy is when you list your home at the appropriate market value. It's generally your safest bet for getting the highest price possible.
Event level pricing: This is when you price your home slightly below market value. We typically only do this if the seller needs to be out of the house quickly or if the home has a major flaw.
However, this can work for regular homes in a market where there's high demand and low inventory. The lower price strategy on a regular home can cause a spike in buyer demand that results in multiple competitive offers that pour in quickly.
Of course, you'll want to consult a local real estate expert who has a pulse on your market before settling on a pricing strategy for your home.
The bottom line: Overpricing your home could end up backfiring if you price it too high. Treat your home like a market commodity to get the most money when you decide to sell.
📊 Our Current Local Market Numbers
The Pinellas County housing market has very low inventory that is driving high competition:
➡️ Homes in Pinellas spent about 22 days on the market in June compared to 8 days in June of last year.
➡️ The median sale price of a home in Pinellas County was $392K in June, down 0.76% since June last year.
➡️ There were 1,807 homes sold in June this year, down from 1,952 last year.
The bottom line: Homes may be taking slightly longer to sell than last year, but we are still in a seller's market.
The higher interest rates have slowed things slightly, but also created very low inventory so competition among buyers remains high.
You'll need a strong offer to purchase a home in these conditions.
We're staying on top of the market daily and there are even financing options that help you purchase at a lower rate.
If you ever have questions, don't hesitate to ask.
🏠 Find Available Homes Today
That's all for today, We hope you have an amazing week!



If there's ever anything you need:

Custom market or home value report.
Home Services list for a reliable contractor or services professional.
Feedback or a professional opinion on a home project or other needs of the home.

Just let us know! We're here to help with all your home needs.



Talk soon,