🏝️ Clearwater Beach Awarded, Hurricane Season Myths & Should You Go Solar in 2023?
🚧 Tampa Heights Transformed: A Visionary Mixed-Use Development Takes Shape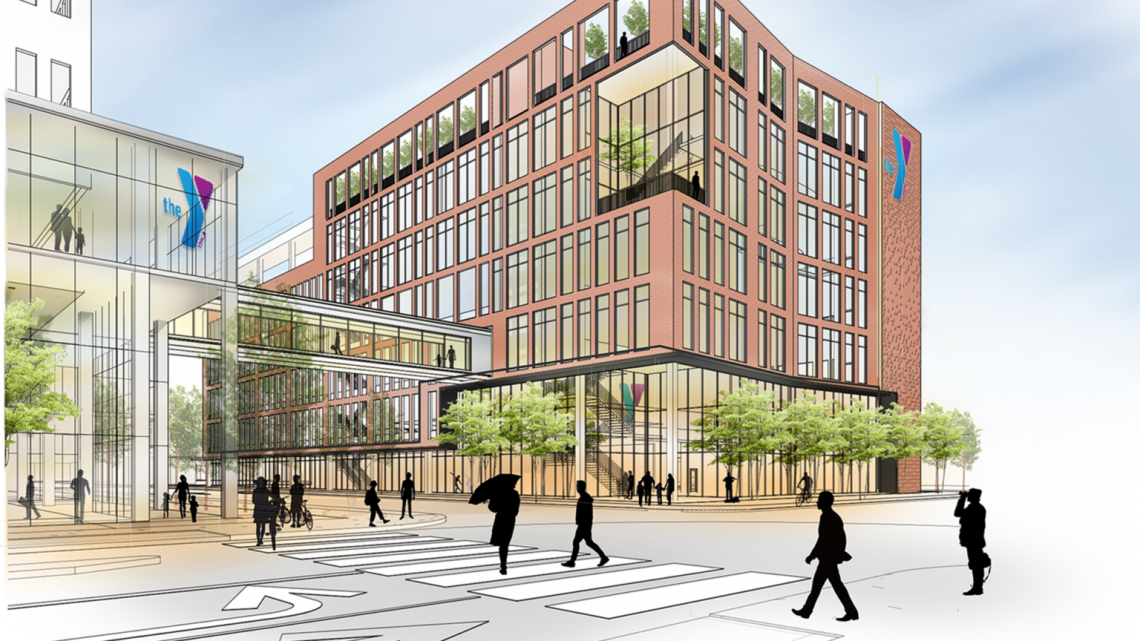 Tampa Heights is on the verge of a game-changing transformation as Ellison Development unveils plans for an expansive mixed-use development.
The project will be anchored by a state-of-the-art YMCA and accompanied by lush green spaces- a visionary project that aims to redefine the neighborhood.
Ellison Development is working alongside architects Fleischman Garcia Maslowski, engineers Kimley-Horn, and Gardner Brewer Hudson as the zoning attorney to bring the development to life.
Details: Spanning 6.20 acres, this ambitious endeavor encompasses a diverse range of offerings. It features a cutting-edge 110,000-square-foot YMCA, a luxurious 200-room hotel, dynamic office and retail spaces, and an array of residential units.
Emphasizing inclusivity, 10% of the multi-family units—amounting to 477 units—will be dedicated to affordable housing.
Moreover, the development is committed to supporting small, minority-owned businesses by allocating a portion of its 100,000 square feet of retail space to them. Tampa Heights is in for an extraordinary transformation!
The new YMCA: The new YMCA will more than double the size of the existing Central City YMCA, located at 110 E. Palm Ave., according to YMCA President and CEO Matt Mitchell.
This state-of-the-art facility will offer a licensed pre-school, before and after-school care, teen programs, summer day camps, and enhanced wellness resources to meet the needs of the community.
It will also feature a rooftop pool with expanded swimming lessons, pickleball courts, and a skybridge connecting to parking and the organization's corporate offices.
Groundbreaking and timeline: The development will be completed in phases, with the construction of the YMCA being part of phase one.
Groundbreaking for the new YMCA is expected in the summer of 2024, with completion scheduled for early 2026.
The entire project is estimated to take approximately five years to finish.
Bottom line: Tampa Heights is poised for a remarkable metamorphosis as Ellison Development's visionary mixed-use development takes shape. This transformative endeavor will redefine the neighborhood, offering a diverse range of amenities, fostering inclusivity, and preserving the community's rich heritage.
☀️💡 Should you go solar in 2023?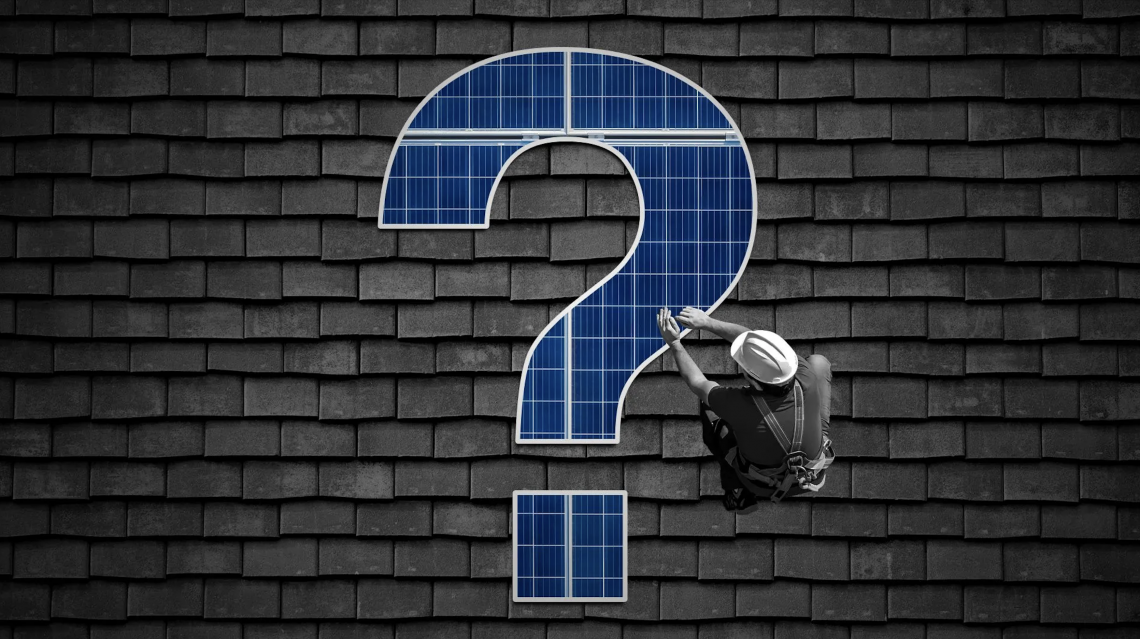 Solar panel adoption is on the rise in the U.S. as more homeowners and businesses recognize the cost savings and environmental benefits.
Installing solar panels can significantly reduce greenhouse gas emissions, improve air quality, and save you an average of $1,500 annually on energy bills.
By the numbers: Residential solar power experienced a 40% growth in the U.S. from 2021 to 2022, according to the Solar Energy Industries Association. In the South Atlantic region, 47% of homeowners have either considered or installed solar panels, as reported by a 2022 Pew Research Center study.
Let's dive into the specifics of installing solar panels in Tampa Bay. Laura Tellez, the South Florida program associate for Solar United Neighbors, offers valuable insights.
Assessing Roof Suitability:
South-facing roofs are ideal, while east- and west-facing roofs work reasonably well. North-facing roofs are generally not suitable for solar panel installation.

It's recommended to address any necessary roof repairs or replacements before installing solar panels. Repairs post-installation require removing and reinstalling the panels, incurring additional costs.

Excessive shade on the roof can hinder the effectiveness of solar panels.
Cost Considerations:
In the Tampa Bay area, solar panels cost approximately $2.49 per watt. An average 8-kilowatt system for a single-family home amounts to around $19,920.

Federal tax credits are available, covering up to 30% of the project cost.


Day and Night Energy Usage:
Solar panels generate electricity during daylight hours and do not produce energy at night. You remain connected to the power grid, relying on regular electricity during nighttime hours.

Excess energy generated by your solar panels during the day is fed back into the grid, earning you energy credits on your bill. These credits offset the cost of using regular electricity at night.


Lifespan of Solar Panels:
Solar panels typically last for about 25 years. After this period, efficiency and output may decline, indicating the need for panel replacement.
Finding an Installer:
Obtain quotes from multiple installers through platforms like EnergySage.

Read customer reviews on SolarReviews to gauge installer reputation.

Check the directory of the North American Board of Certified Energy Practitioners (NABCEP).

Seek recommendations from friends and neighbors who have installed solar panels.
Bottom line: Solar panels offer a sustainable and cost-effective energy solution for Tampa Bay residents. By understanding the practicalities, costs, and benefits, you can make an informed decision about harnessing the power of solar energy.
Join over 29,000 Tampa Bay & Pinellas County homeowners & get this sent directly to your inbox
I agree to be contacted by RE/MAX Realtec via call, email, and text. To opt-out, you can reply 'STOP' at any time or click the unsubscribe link in the emails. Message and data rates may apply.
We respect your inbox. We only send interesting and relevant emails.
🌞 3 bedrooms and 2 bathrooms
🌞 Open concept living space with luxury designer touches
🌞 State-of-the-art kitchen with a built-in coffee station
🌞 Primary suite with a large walk-in closet and a spa-like bathroom
🌞 Outdoor oasis featuring a paver patio and trellis
🌞 Brand new boat lift and dock to enjoy all water activities

Located in a prime spot, this home provides easy access to the Pinellas Trail, Caladesi Island, Honeymoon Island, art festivals, live music, Hammock Park, nearby restaurants, and golf carting.
🌀 Debunking Hurricane Myths: What Floridians Should Know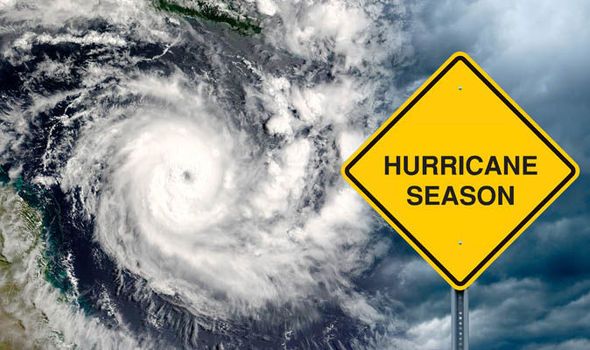 Hurricane season is here again. We all remember the havoc Hurricane Ian wreaked last year, and now it's time to get ready for whatever nature throws our way.
By the numbers: The National Oceanic and Atmospheric Administration predicts a range of 12 to 17 named storms this season, with five to nine potentially becoming hurricanes. One to four of those could reach major hurricane status.
To debunk common misconceptions, Axios consulted senior climate reporter Andrew Freedman to share three important facts that Floridians should keep in mind this hurricane season.
Myth 1: The National Hurricane Center's cone of uncertainty solely represents the storm's center, not its full impact. Focusing only on the center downplays the potential reach and impact of the storm.
Myth 2: While many believe that a storm's wind intensity is the primary threat, water poses a greater danger. Coastal storm surge and heavy rainfall leading to inland flooding are significant hazards to watch out for.
Myth 3: The storm category on the Saffir-Simpson Scale does not encompass the complete range of risks. It primarily measures maximum sustained wind speeds and does not account for storm surge, rainfall, or the overall area of impact.
Reality check: Recent years have seen an increase in storms rapidly intensifying, even at the last minute. Some storms have jumped multiple categories within 24 hours, emphasizing the importance of staying updated with forecasts and heeding evacuation orders and advisories promptly.
What you can do: As Atlantic hurricane season begins, Tampa Mayor Jane Castor and other officials are urging residents to take necessary precautions. 
Signing up for emergency alerts, acquiring essential supplies, and preparing in advance can make a significant difference when faced with an impending storm.
Save on supplies: To ensure preparedness, residents are encouraged to take advantage of the waived statewide sales tax on items such as batteries, generators, self-powered radios, soaps, and pet supplies until June 9. Another sales tax holiday will run from August 26 to September 8.
Bottom line: As the new hurricane season dawns, Floridians should arm themselves with accurate knowledge and dispel common myths.
Understanding the true threats posed by hurricanes and taking proactive measures will enable residents to navigate the season with resilience and safety.
🏝️ USA Today Names Clearwater Beach the 'Best in the South'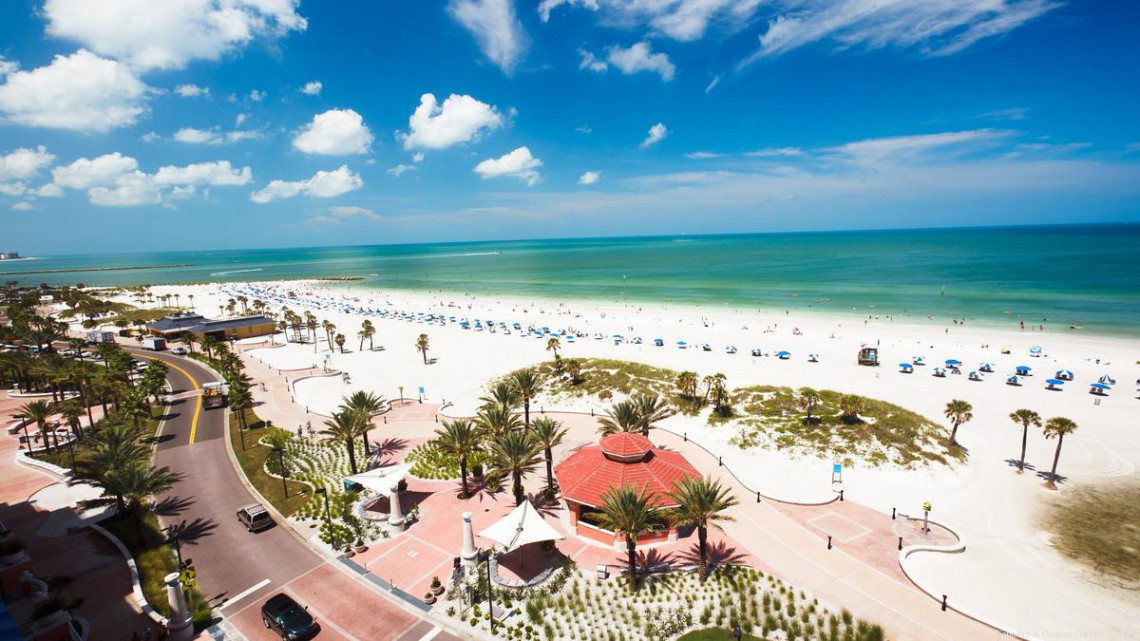 Clearwater Beach has secured the prestigious title of "Best Beach in the South" in the recent USA Today readers' poll.
The details: Out of a list of 20 beaches spanning from Virginia to Texas, Clearwater Beach emerged as the top choice.
Editors at USA Today invited readers to vote for their favorite beach between April 27 and May 22, with the results announced on June 2.
Clearwater Beach stood out due to its range of water activities, beach games, diverse restaurant options, lively music venues, Pier 60, and its iconic sunset celebration. Such accolades often help travelers decide on their next destination.
USA Today described Clearwater Beach as "known for its perfectly groomed white sand and upbeat social vibe, Florida's Clearwater Beach is where people go to have fun."
Florida dominance: With its impressive stretch of over 800 miles of beaches, Florida dominated the nominations, claiming half of the spots on the list. Joining Clearwater Beach was Venice Beach near Sarasota, which secured the No. 4 spot overall.
The runners-up: While Clearwater Beach took the top spot, Emerald Isle Beach in North Carolina came in second. In Florida, Lauderdale-By-The-Sea Beach claimed the third spot, and Folly Beach in South Carolina rounded out the top five.
Bottom line: Clearwater Beach can expect to see more visitors as a direct result of winning th top spot.