🌇 Tampa's Future Skyline, Are Tampa Home Prices Dropping & $3M Waterfront Crystal Beach Home
🌇 A Glimpse of Tampa's Future Skyline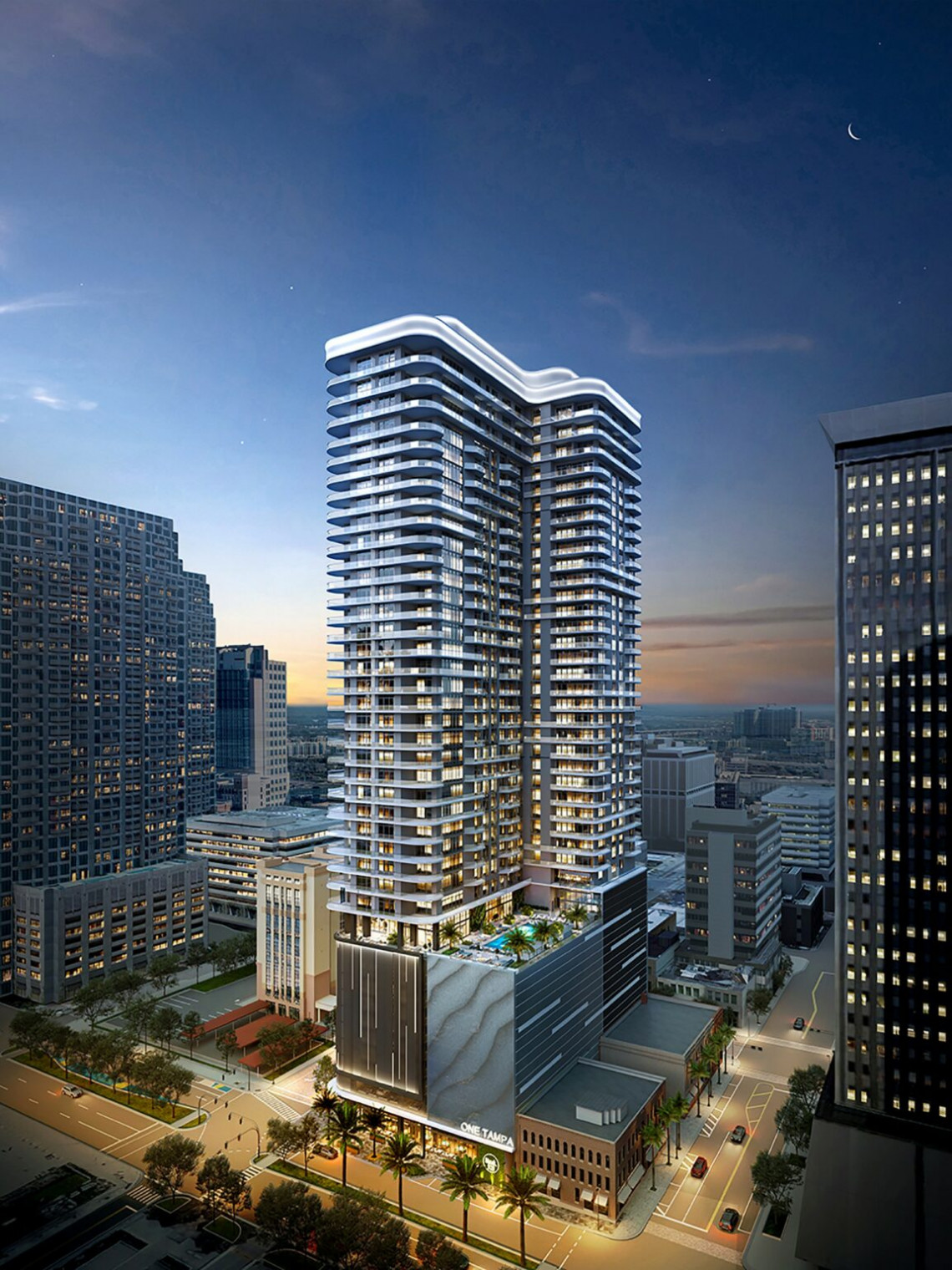 What's driving the news: Luxury developments have become popular across the nation these past few years, especially in Tampa. While most are selling out, there is raising concern, "Are there too many?" We'll have to watch and see if demand continues to keep up with the supply.
A shortlist:
The Ritz-Carlton Residences, Tampa: Two towers with 100 luxury units each along Bayshore Boulevard, starting at $1.5 million. First tower sold out; sales open for the second one. And now there's even one being built in Sarasota.
Pendry Residences Tampa: A 38-story tower downtown along the Riverwalk, featuring 207 condos and 220 hotel rooms, set to open in 2026.
One Tampa: A 42-story tower in Downtown Tampa with 225 units, starting at $800,000. Construction to begin this year, with completion expected in 2026.
Aqua: Located in South Tampa's Westshore Yacht Club, three 15-story towers with 230 units and 26 townhomes, starting in the mid-$1 millions.
Related Group's Unnamed Projects: Two luxury condo towers in the works, one along the Tampa Riverwalk and one on Bayshore Boulevard.
Saltaire: A 35-story tower in Downtown St. Pete with 192 units, starting at around $850,000. Construction to be completed by summer.
Art House: A 42-story tower in Downtown St. Pete with 244 units, starting at $1 million, set to be completed in 2025.
The Nolen: A 23-story boutique tower in Downtown St. Pete with 31 units, starting just under $2 million, with completion anticipated in 2024.
The Residences at Orange Station: A 16-story tower in downtown's Edge District with 61 units, starting from the $700,000s, expected to be completed in 2024.
The Residences at 400 Central: A 46-story tower on downtown's Central Avenue with 300 units, starting in the $900,000s, set to be completed in late 2024 or early 2025.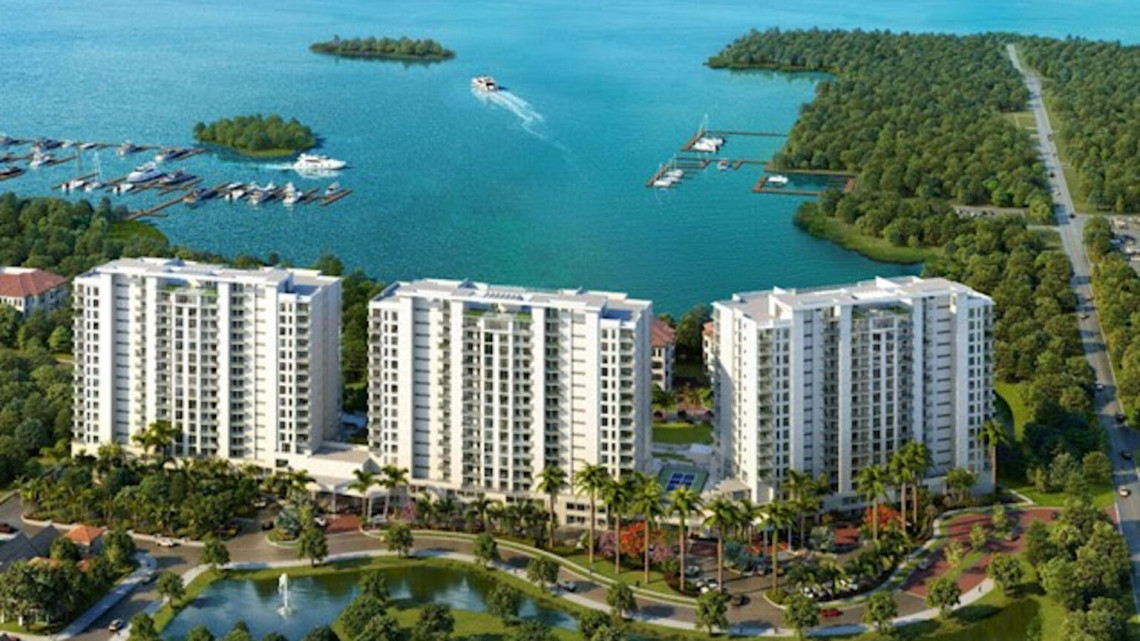 Recent spotlight on One Tampa and Aqua
One Tampa, construction of the 30-story tower along the city's ultra-high end Bayshore Boulevard has topped out and is expected to be fully complete next year.
This 42-story luxury tower, is set to offer an impressive range of amenities, including a multi-level fitness center, private dining room, golf simulator, F1 Racing simulator, pet park, and more.
The tower is conveniently located near Curtis Hixon Park Waterfront Park and Tampa Riverwalk, offering residents easy access to public transportation and waterfront activities.
Aqua, a luxury development in the Westshore Yacht Club community, will feature three 15-story towers with 230 luxury condos and 26 townhomes.
The development will offer resort-style amenities, such as a rooftop infinity pool, golf simulator, pickleball, private owners lounge, spa, steam rooms, fitness center, screening room, children's playroom, and more.
Sales for Tower 1 are set to begin in early 2023, with prices starting in the mid $1M.
Ultimately, development projects like these, the Coachman Park Waterfront Amphitheater mentioned last week, and major retail/commercial developments such as Water Street in downtown Tampa will continue to help us grow & build an ever better thriving economy.
📉 Why Home Values Aren't Crashing in Tampa Bay in 2023 & What It Means You
As 2023 unfolds, many people are wondering why home values aren't crashing despite significant challenges in the housing market.
Here's what you need to know about the current state of affairs and what it means for homeowners, buyers, and sellers.
1. Rates are dropping, and buyers are returning
Housing affordability is at its worst ever, pricing over 20 million Americans out of the market and most people have under 4% rates causing homeowners to stay put.
However, rates have dropped from 7% to 6.1%, which will entice more homebuyers back into the market.
2. Homeownership is still within reach
Although many people feel that homeownership is out of reach, data shows that affordability is improving, and rates are dropping.
Buying a home has a 100-year track record of appreciation.
3. Inventory will remain low
But if you don't need to move and you have a lower interest rate, then it may not make sense to move yet.
Contrary to popular belief, there isn't a massive surge of inventory in the housing market.
Homeowners aren't moving, and existing sales are actually declining.
We have less than half of the homes on the market compared to 2017-2019.
4.

Home values aren't crashing in our area

One key reason why home prices won't crash in 2023 is the significant shortfall of 6.5 million single-family homes due to a decade of underbuilding.

This shortage will continue to put pressure on the housing market as buyers return this spring and summer in search of affordable homes.

Home values have a proven track record of appreciating in the long run.

Bottom line: the housing market in 2023 is complex, but understanding the factors influencing home values and the strategies for navigating them can help you make informed decisions.

So if you want to buy your next home:
Focus on getting your finances in check

Building a team of experts

Creating a plan to make it happen.
Remember, timing the market is not as important as spending time in the market.
Join over 29,000 Tampa Bay & Pinellas County homeowners & get this sent directly to your inbox
I agree to be contacted by RE/MAX Realtec via call, email, and text. To opt-out, you can reply 'STOP' at any time or click the unsubscribe link in the emails. Message and data rates may apply.
We respect your inbox. We only send interesting and relevant emails.
See inside this $2.99M Waterfront Masterpiece in Crystal Beach!
148 Sanctuary Drive is a custom-built waterfront estate on an oversized 0.55-acre lot with over 100 feet of water frontage & breathtaking views!
This home has been EXTENSIVELY RENOVATED, with an ENTIRE OVERHAUL of the Interior and Exterior completed over the past few years. This STUNNING Property features 5 Beds, 4.5 Baths, a Guest House, Office, a 2,200 Sqft Garage, a Resort Style Pool Area, Putting Green, a Private Dock, and that's only a start.
This is one you won't want to miss!
You can find the video tour, +90 & complete details of this listing below.