The Best Fall Festivities in Tampa Bay
Family Fall Festivities have arrived!
It's getting a little spooky around town and the Fall season is officially here!
There are tons of "social distant" fun family things to do. Visiting a corn maze is one of our favorite fall things to do with our family.
You will most likely find so much more than just a corn maze... Pumpkin patches, hay rides, games, petting zoo's, play area, food vendors, and many other activities; Making it a fun activity for the ENTIRE family.
*Please note: As always check ahead before heading out to be sure about weather, capacity or restrictions due to COVID.
Fridays - Sundays from Now through Oct 31st
Bier Fest is back at Busch Gardens! Sip and savor seasonal favorites and NEW brew-inspired dishes featuring fall flavors from different culinary cabins at one of Florida's most spacious outdoor theme parks
Pony Rides, Hay Rides, Farm Animals, Bounce House, Games, Playground, Live Music, Train Rides, Food & Drinks
every Saturday & Sunday in October, 11am-5pm
$12 per person
For family frights and spooky scares for all ages, Tampa Bay's number one family-friendly Halloween event, Creatures of the Night, returns to ZooTampa at Lowry Park with a camp-themed event. This year's event features Nightshadow, a dream master who brings dreams to life from the fun and whimsical to the spooky and nightmarish! Ghouls and goblins of all ages can enjoy howling outdoor experiences, spooky characters, creepy culinary treats and much more!
Tampa's #1 Family Halloween event Creatures of the Night returns to ZooTampa! Gho...
4. Haunted River Tours- Tampa Riverwalk
Hop aboard the Pirate Water Taxi for a frighteningly good time on the water. Join us on select nights in October for an entertaining evening of ghost stories and spooky tales of Tampa's past. Our dead-lightful docent will keep you on the edge of your seat as you learn about Tampa's haunted history.
Hop on and experience a spooky Halloween haunted tour with chilling narration along Tampa&...
5. Brick or Treat- Legoland Florida
Weekends this October, families will experience the spooky, kooky fun of one of the only kid-friendly Halloween events in Central Florida at Brick or Treat at LEGOLAND® Florida Resort! Enjoy safe, outdoor, contactless trick-or-treating with plenty of candy, seasonal shows and exclusive LEGO® monsters—and, it's all included in general admission.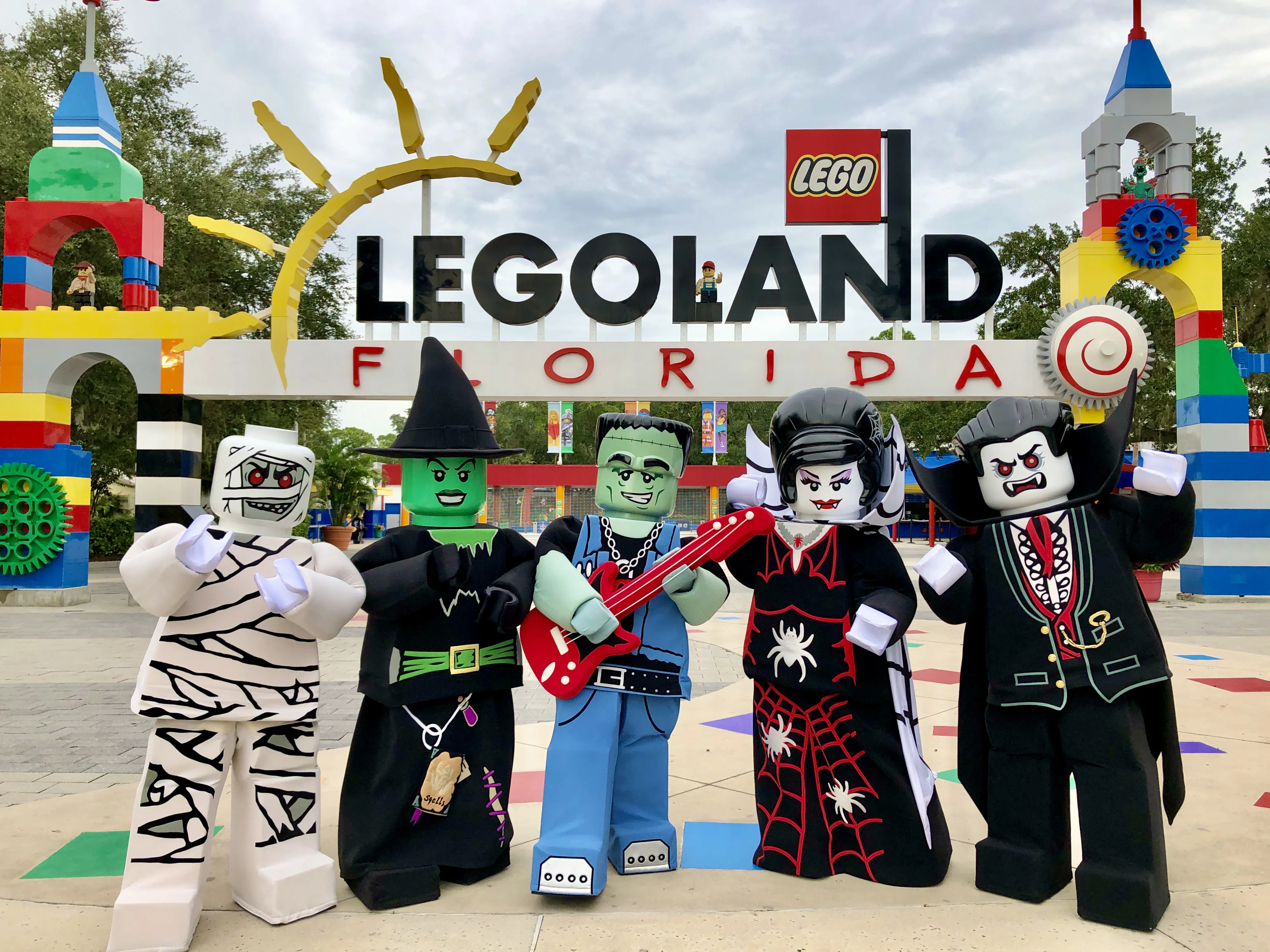 This October experience the spooky, kooky fun of one of the only kid-friendly Halloween Ev...
6. Scarehouse Pinellas Haunted House
Scarehouse Pinellas is back for its 3rd year and this year you can expect new thrills and scares around every corner in the 10,000 sq ft, air conditioned warehouse. The terrifying tour takes you through the aftermath of last year's red tide outbreak. After it had infected so many last year, we were thankful to find an anecdote to reverse everything back to normal, or so we thought. The anecdote hadn't been fully tested and the side effects were unknown…until now.
Tickets are $15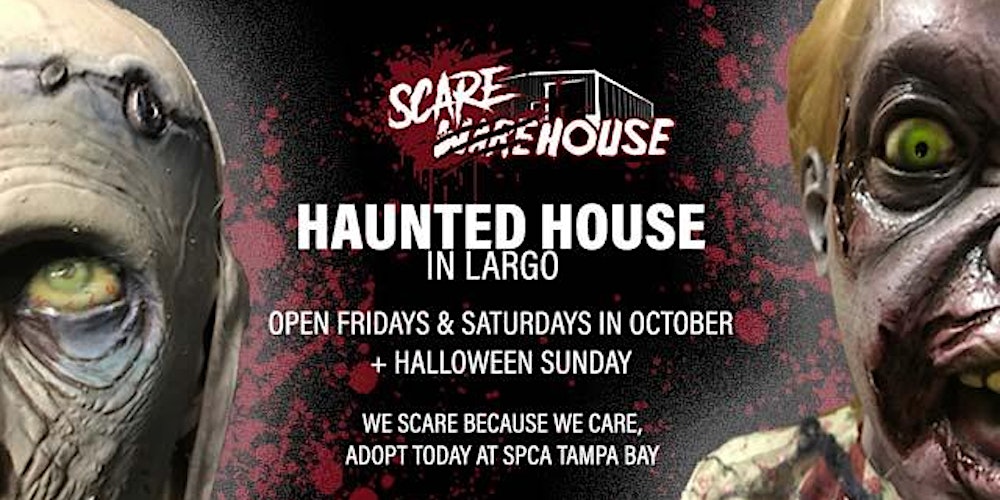 Scarehouse Pinellas, Tampa Bay's Premier Halloween Haunted House...
Enjoy contact-free candy distribution plus an outdoor Sesame Street Halloween Show every Saturday and Sunday from Oct. 2 – Oct 31. Children are invited to dress up in their Halloween costumes to enjoy traditional trick-or-treating at candy stations spread out throughout the park's spacious, open play area.
After filling their bags with candy, families can enjoy Cookie Decorating with the Cookie Monster and physically distant photo ops with their favorite Sesame Street Characters dressed up in their finest Halloween attire.
Starting Oct 2nd- HarvestMoon Fun Farm Maze in Masaryktown is a family experience — with food and fun for all! We're open weekends in the Fall and Spring. Just a short country drive from Tampa in Sunny Florida. This will be our 7th season and we work hard to give your family an opportunity to laugh and learn while engaging in a variety of wholesome activities!
9. Rapranger Family Farm- Odessa
Everybody is welcome. Everyone is family.
16907 Boy Scout Rd – Odessa Florida
September 25, 26, October 1, 2, 3, 8, 9, 10, 15, 16, 17 ,22 , 23, 24, 29, 30 Fri & Sat 9:00 am to 9:00 pm Sun 9am to 7pm
$12.50 per person, 2 years old and under are free
Farm Animals, 80′ Giant Bounce Pillow, 40′ Hay Chute Slide, Corn Pit, Fort Merlin (Huge Play Fort), Tractor Pulled Hayrides, Greenhouse Display (New Season), Gem Mining ($), Pony Rides ($), Fudge, Cinnamon Glazed Roasted Nuts, and more at Raprager's Sweet Shop ($)
Fun Family Farm! Hayrides, Farm Animals, Gem Mining, and Festivals Galore!...