➡️ Why Floridians are losing insurance, unique inventory dilemma, and Sprouts FM plans
👀 Property Insurance Issues are on the Horizon for Floridians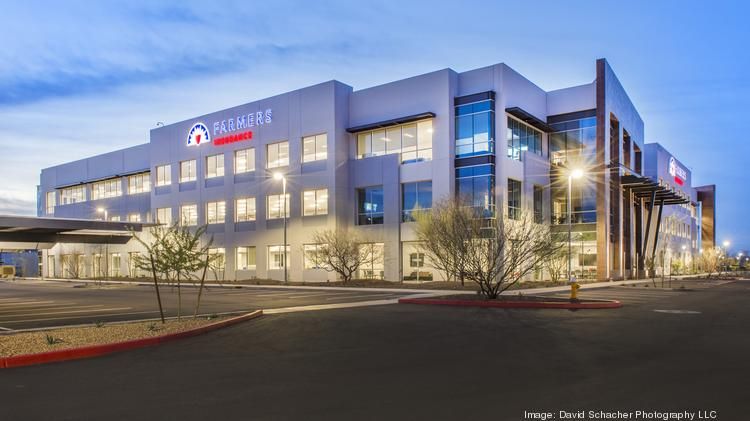 Farmers Insurance is seeking state regulators' approval to cancel about 30% of its business in Florida, impacting only the company's auto, home, and umbrella policies.
The exact number of affected policies isn't disclosed, but sources estimate that around 100,000 policyholders could be facing cancellation.
Why it's happening: Insurance companies are struggling in Florida. Our state is one of the most hurricane-prone in the country, and insurers are facing rising costs due to increasingly severe hurricane seasons.
Multiple insurers in Florida have already gone out of business in the wake of Hurricane Ian.
More details: Farmers Insurance officially announced the plan to non-renew policies on Monday. This came just after they filed a market reduction notice with the Florida Office of Insurance Regulation (FLOIR), which they are required to do by law.
Last month, Farmers Insurance had already stopped writing new homeowners policies and tightened its underwriting standards, leading to increased nonrenewals of existing policies.
What happens next? Under state law, if an insurer plans to non-renew more than 10,000 residential property insurance policies within a year, it must provide FLOIR with 90 days' notice.
If FLOIR approves Farmers' filing, the insurer will start the nonrenewal process for auto and homeowners policies within 90 to 120 days, respectively.
How homeowners should prepare: If you're a homeowner that has a policy with Farmers Insurance, you should start looking at new coverage options ASAP.
Start shopping for a new policy now because it may become difficult to find a new one without increasing your budget.
🤷‍♂️ Floridians Don't Want to Give Up Their Low-Interest Rates
In Florida, nine out of 10 homeowners with mortgages have a rate below 6%, according to Redfin data.
More details: Redfin's chief economist Daryl Fairweather explains that mortgage holders are trapped in a dilemma.
They have excellent rates now, but they probably can't move without substantial expense.
What does this mean? Understandably, homeowners don't want to give up their record-low interest rates. The mindset for homeowners has shifted from "Do I want to buy or sell?" to "Do I have to buy or sell?".
Market impact: The current scenario is keeping us in a sellers' market because no one wants to sell. For instance, the Tampa-St. Pete-Clearwater area, which should ideally have six months of inventory for a balanced market, currently has a two-month supply.

A real-life example: Chris Cordona, who bought a new build in St. Petersburg in 2019 with a 3% mortgage rate, faces this predicament.
Even if he sold his house for twice its purchase price, he wouldn't be able to buy a similarly valued property with the proceeds.
Is this unique to Tampa? No, the same trend is evident across the U.S. Nationally, nine in 10 homeowners obtained mortgage rates below 6%, while mortgage rates in the country have oscillated between 6% and 7% over the last 10 months.
What's the solution and outlook? New construction, lower mortgage rates, and cheaper home insurance could help restore balance in Tampa's housing market.
However, despite the expected increase in new builds in 2023, it will take the U.S. a decade to rectify the housing shortage.
In the meantime: Buying a median-priced home in Tampa requires more cash than it did in 2021, with some buyers considering adjustable-rate mortgages or buydowns to lower their monthly payments.
6 Hacks I Bet You Didn't Know to Buy & Sell Your Tampa Home At The Same Time
Need to buy and sell at the same time? Use these hacks to make that move smoothly.
🌱 Sprouts Farmers Market is headed to St. Pete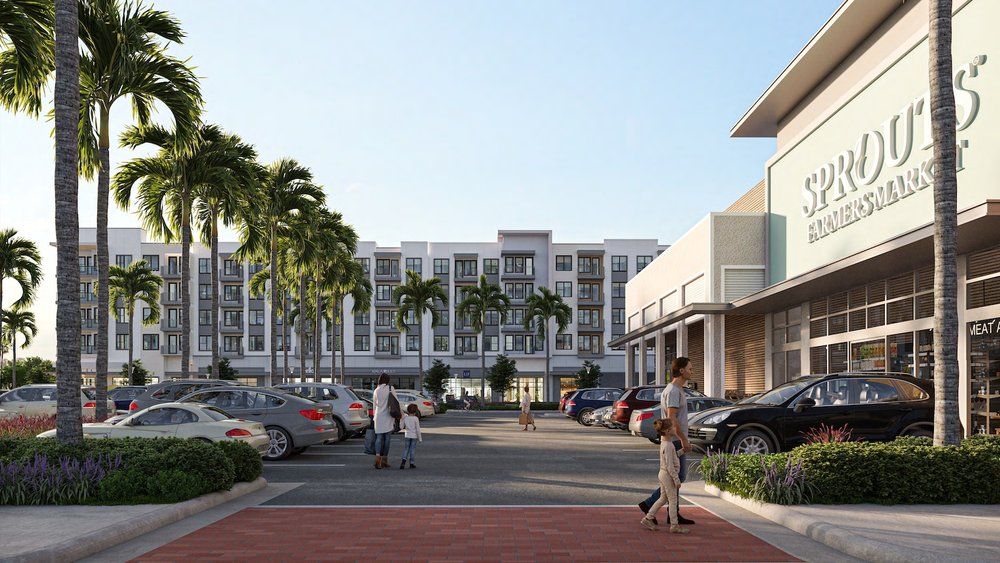 Sprouts Farmers Market is set to be the anchor for Skyway Village, a large mixed-use development in St. Petersburg's Skyway Marina District.
The site will be part of the redevelopment of the 34-acre Ceridian office park at 3201 24th St. S.
Details: The project will include 2,084 apartments, 119,160 square feet of self-storage space, and 92,000 square feet of commercial space.
Sprouts Farmers Market is expected to occupy a 23,000-square-foot area within the development.
Project timeline: Groundbreaking is expected to begin in mid-2024. The completion of the retail section, including Sprouts, is expected to wrap up by mid-2025.
The apartment building featuring ground-floor retail is expected to be completed by the second quarter of 2026.
Additional amenities: The developer, Altis Cardinal, aims to further enhance Skyway Village's self-sufficiency by introducing boutiques, coffee shops, and other unique retail, along with dedicating 32,000 square feet to restaurants.
They also plan to introduce an 8,000-square-foot food truck park with a games area.
Community interaction: Frank Guerra, President of Altis Cardinal, explained that the current project plan is the result of several months of community interaction and input.
Feedback indicates significant enthusiasm for the upcoming Sprouts store and potential restaurant offerings.
📊 Our Current Local Market Numbers
The Tampa housing market remains somewhat competitive due to the lack of inventory:
➡️ Homes in our area receive 3 offers on average and sell in around 17 days.
➡️ The median sale price of a home in Tampa was $425K last month, up 4.6% since last year.
➡️ The median sale price per square foot in Tampa is $284, up 2.5% since last year.
The bottom line: The shortage of homes available on the market is keeping us in a seller's market in spite of high-interest rates.
You'll need a strong offer to purchase a home in these conditions.
We're staying on top of the market daily and there are even financing options that help you purchase at a lower rate.
If you ever have questions, don't hesitate to ask.
🏠 Find Available Homes Today
That's all for today, We hope you have an amazing week!



If there's ever anything you need:

Custom market or home value report.
Home Services list for a reliable contractor or services professional.
Feedback or a professional opinion on a home project or other needs of the home.

Just let us know! We're here to help with all your home needs.



Talk soon,